Maktive's GLP FUSION Exo Beam Debut For RÜFÜS DU SOL at CRSSD festival
Australian alternative dance trio, RÜFÜS DU SOL, have been steadily building their reputation over the past decade. Masterminding the lighting on their tours since 2014—respectively in support of the albums Atlas, Bloom, Solace, and now Live From Joshua Tree—has been Matthew Smith from Melbourne based Colourblind.
As part of the Solace album tour, the band had appeared at CRSSD Festival in San Diego's Waterfront Park at the beginning of March. "We redesigned the show to give it new life for the second half of the album cycle, deciding to replace the 24 GLP impression X4 Bar 20's with more [GLP] JDC1's," explained Colourblind director, Matthew Smith, who was responsible for carrying out the redesign. In fact the production is now using 38 of the JDC1's in total, run in SPix mode 3 (68-channels) seven upstage behind the band, seven on the front truss and 24 behind the transparent video wall.
Colourblind was fortunate that local San Diego vendor, Maktive, had plenty of JDC1s in its hire stock, enabling the company to 'top up' to the requisite number in its festival design. "The show at CRSSD looked incredible as a result," said Smith.
Maktive proprietors, Bryan McClanahan and Patrick Randall, have been the festival lighting designers and providers since CRSSD started in the Spring of 2015. But they introduced an additional surprize to this year's event as the rig also incorporated 54 of GLP's new Fusion Exo Beams, since Maktive had become an early investor. 
This is a powerful IP65 rated moving head, with a sharp, defined beam angle of just 0.1°, that can be seen for long distances. Fully featured, with incredibly fast pan and tilt movements, the Exo Beam features a single, powerful and highly efficient 90 W, 7,500 K white light LED engine.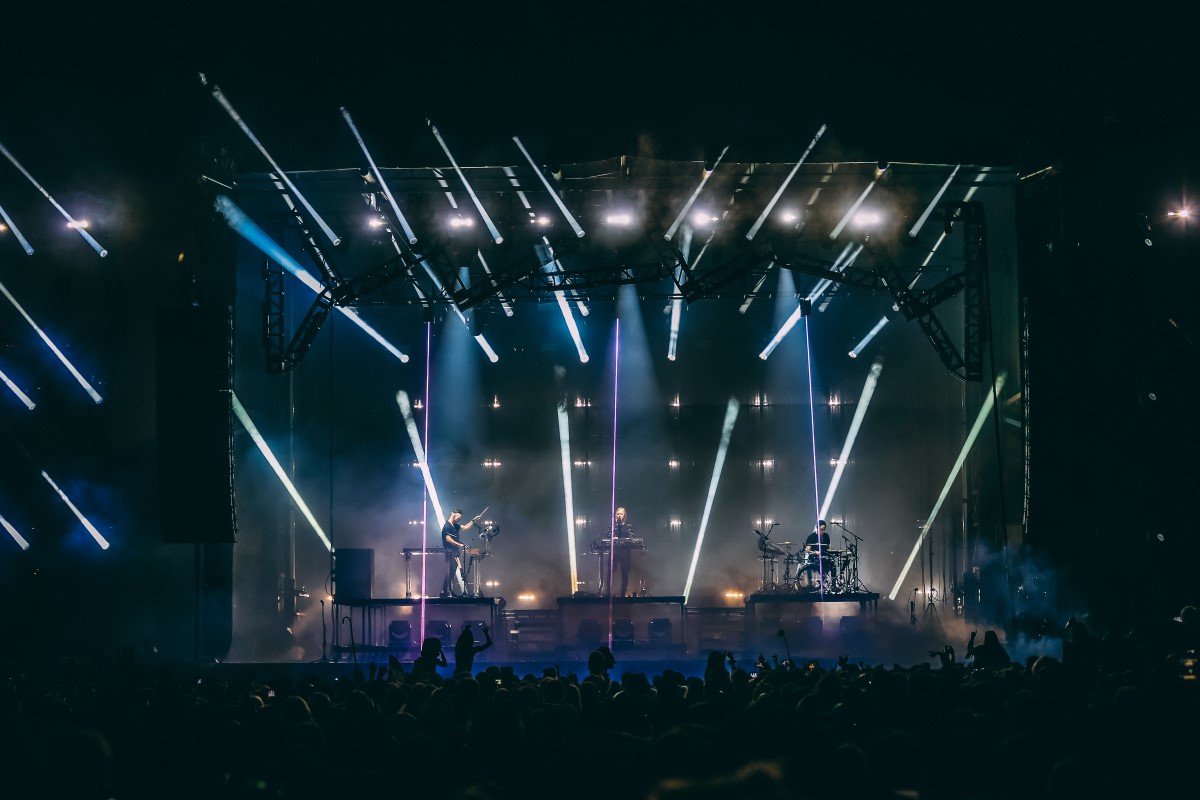 On the festival stage a 4×4 matrix of Exo Beams in each wing equated to 16 fixtures per side, with 22 fixtures in the roof spread between three rows. The design accommodated the needs of several touring acts including RDS while allowing the festival stage design to still have a unique identity.
Stated Maktive's Patrick Randall: "We first saw them at LDI in 2019 and placed our order before the convention was over. The extremely narrow beam was impressive and could be seen cutting through other booths' lighting from across the convention center.  The other features that really drew us in was the IP water resistant rating and LED engine. We consistently do large outdoor shows and having a large quantity of this beam fixture really met the needs of our designs."
Matthew Smith certainly had no doubts about their attributes either. "I loved them and would be very interested in using them again. It's the most powerful, compact LED sourced beam I've seen," he said. "Having used other [narrow beam] fixtures on our touring shows in the past, these were a fantastic alternative."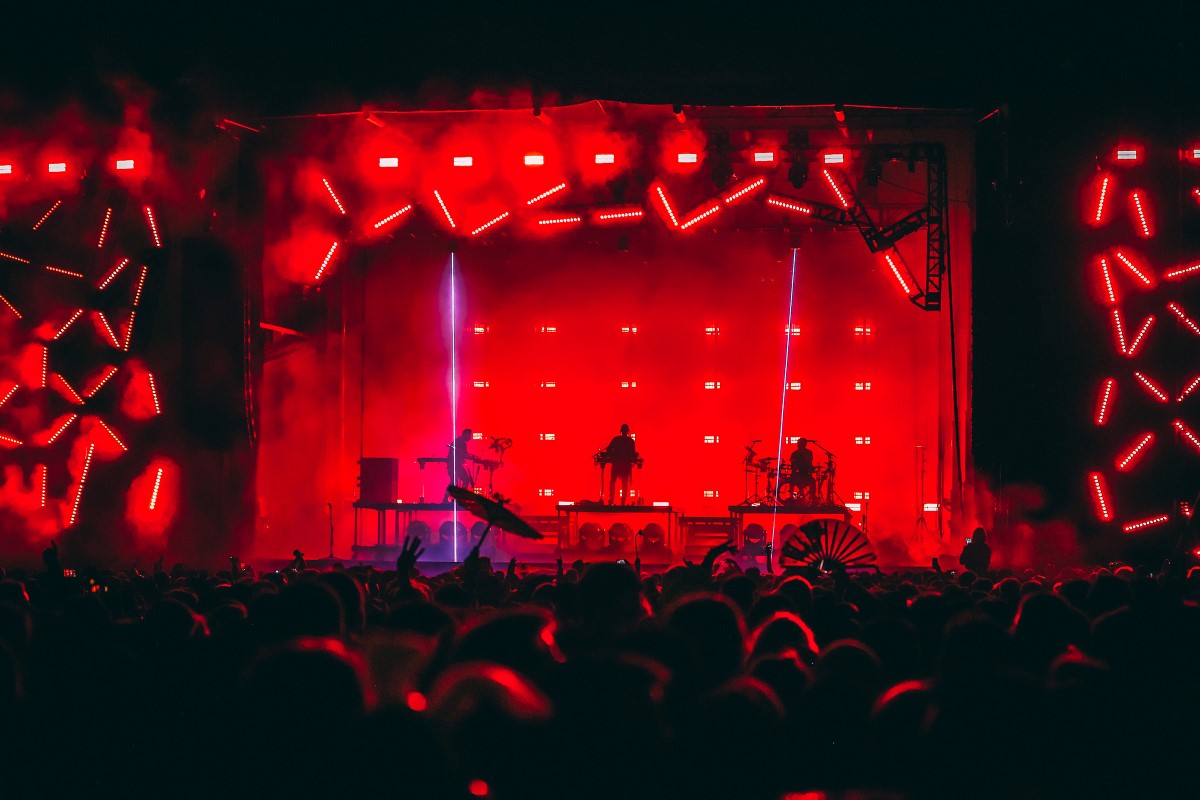 Working with the band's creative director, Alex George, Smith was assisted by lighting programmers Steven Mills (US) and Brad Salt (Australia). Providing inventory for the remainder of the tour has been Denver based Brown Note Productions. Maktive's festival LD on duty at CRSSD was Evan Dunn.
In summary, Matthew Smith said: "As always all the GLP products performed above and beyond expectation."